Tax Audit - Methods to Avoid HEAVY
TAX PENALTIES & FINES
NEWS ALERT!!!! THESE ARE FACTS.....
On 30 December 2012, Inland Revenue announced that they have exceeded the target with RM124 billion in tax collection by more thanRM15 billion (Source: The Star 30/12/2012).


IRB resolved 1.8 million audit cases involving RM2.94 billion dramatically increasing number of cases solved by 50.42% compared to 630,000 cases solved in 2011.


Inland Revenue is aggressively carrying out tax audit and investigation to combat tax evasions and to detect tax frauds.


Penalties are heavy and directors are personally liable to tax liability not paid by company.
SMEs ARE FACING THESE ISSUES: ARE THEY COMMON TO YOU?
You have insufficient documents and proper record keeping.


Your staff have insufficient accounting and tax knowledge to identify possible tax issues in certain transactions.


You have agreements which were not properly drafted and may result in potential tax issues.


You have personal or family expenses paid by your company.
FEAR NOT! WE CAN HELP
We are a professional tax firm and have handled more than 100 tax cases.


We help you identify potential issues and propose corrective action BEFORE the Inland Revenue comes for a visit.


We live by the motto that "Prevention is better than cure".


Call us now for a No-Obligation Tax Review or attend our FREE Tax Seminar that's worth RM 100.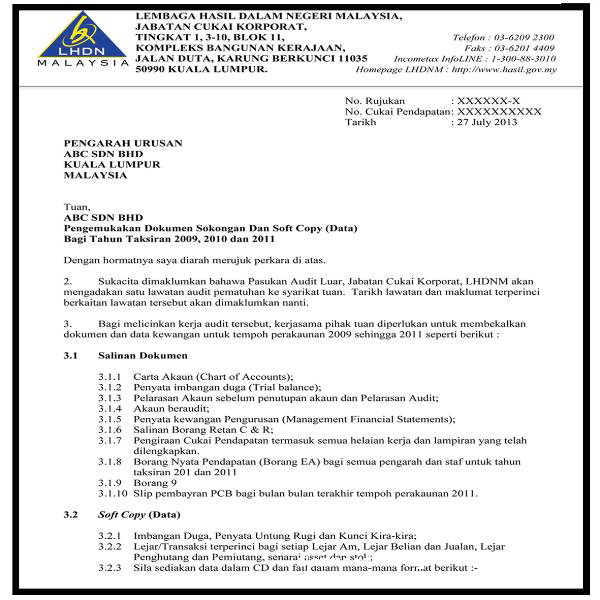 A roomfull of SME Business Owners receiving valuable information at our "Ways to Avoid HEAVY TAX PENALTIES & FINES" Seminar
We are organising a public workshop on Tax Audit and Investigation. We are delighted to invite you to attend this workshop which is extended to you on a complimentary basis.
Details of the workshop are as follows:
Title: Methods to Avoid HEAVY TAX PENALTIES & FINES
Speaker: Ms. Shin Yap, Tax Director
Date: 24/10/2013 (THURSDAY)
Time: 10.00 am to 12.00 pm (Registration starts at 9.30am)
Venue:
YYC Seminar Room,
YYC Advisors Sdn. Bhd.
17 & 19, Jalan Brunei Barat, Pudu,
55100 Kuala Lumpur.
(Behind Shaw Parade)


This workshop provides an understanding of how IRB officers carry out tax audit and investigation and what are your rights as tax payers.
Program registration forms are enclosed. PLEASE REGISTER WITH US AS SOON AS POSSIBLE. Please contact Ms. Hycintha Sii at Tel: 603 - 2142 6689, Fax: 603 - 9226 0504 Email: hycintha@yycadvisors.com or Contact us using the form below.
We look forward to welcoming you to the workshop.


Detailed Information & Registration form
You can download the detailed information & registration form for this FREE Workshop by clicking on the link below or right click and choose save as:
Methods to Avoid HEAVY TAX PENALTIES & FINES October