YYC - ACCOUNTING SERVICES | KL | MALAYSIA

Business conditions are changing and outsourcing accounting services is on the rise.

Today's business owners are facing greater expectations when it comes to financial transparency and government compliance. All too often, businesses are juggling day-to-day responsibilities alongside more complex and time-consuming tasks such as finance, accounting, compliance, internal audit, and risk management. They are simply trying to do more with fewer resources.
Increasingly, businesses, both large and small, are turning toward outsourcing as their preferred solution—with accounting being one of the primary outsourced tasks. In fact, many business owners are finding that outsourcing provides a unique opportunity to receive accounting support from talented professionals.
When you think about a task you would love to outsource in your business, do accounting come to mind? Accounting services outsourcing is currently one of the most popular outsourcing strategies.
TOP 5 KEY REASONS FOR CHOOSING Us
1. PROFESSIONAL EXPERTISE
By outsourcing your accounting to a professional accounting firm, you are effectively hiring a team of experts. Our YYC outsourced accountants are ready to help you. We know the accounting standards, familiar with the latest income tax laws and hands-on with the latest accounting software. We can serve you on time and prepare your financial statements according to your requirements. In a time of recession, having the accurate and updated financial statements are crucial for immediate planning and decision making. Note that financial statements are usually the important documents require by bankers or grant/incentive application to government related agencies.
2. Technology driven and experts in the cloud
We are in the era of fast changing business environment, getting real time information to make fast business decision. Cloud accounting is the new trend that enable you to access anytime, anywhere at your convenience.
3. TIME IS MONEY
Better use of time for business owners. As a business owner, outsourcing accounting services will help free up valuable time. Getting bogged down with back-end office administrative and related tasks can be a huge hassle and time-consuming. Your time can be better spent in business strategic planning and growing the business in pursuing new prospects, meeting customers and bringing in new sales. Be assured that by passing the accounting hassle out of your hands to YYC outsourced accountants, you will able to boost the ability of your focus towards the growth of your business.
4. ensuring a smooth transition
Perhaps the biggest advantage is that by having a team of experts working on your accounts, the risk of fraud or errors is significantly reduced. We can take away any unnecessary burden of switching to us, making the transfer as seamless and smooth as possible. You can have peace of mind knowing that an experienced team is supporting you.
5. SCALABLE POTENTIALS
By engaging your accounting tasks to YYC, you are collaborating with a wide spectrum of experts ranging from professional accountants, cloud accounting, tax consultants and business advisory. We are a group of passionate financial and strategic advisors with a mission to help SMEs and businesses in Malaysia on their growth journey.
Finally, finding the right professional accounting firm to outsource your business' accounting tasks is more than just preparing financial statements, but also to advise on business strategies and provide immediate updates on regulatory changes that affect your business. Our YYC outsourced accountants have all these qualities and we are ready to support you.
Our accounting services can be "customized" to your needs. We are providing the following services :-
Bookkeeping Record to Report and Finalisation of Accounts
Account Receivable and Account Payable Management
Cash and Treasury Management
Accounting System Setup
Staff Grooming Assistance
Our Team
Ivan
Head of Accounting and Payroll
Letitia Chew
Director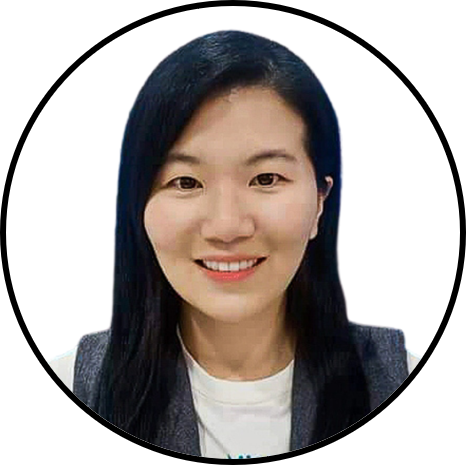 Ann
Associate Director

We have a dedicated team of staff providing quick response and excellent customer service. Feel free to contact us to find out more.