Monday, 3 April 2017
by YYC Article Sharing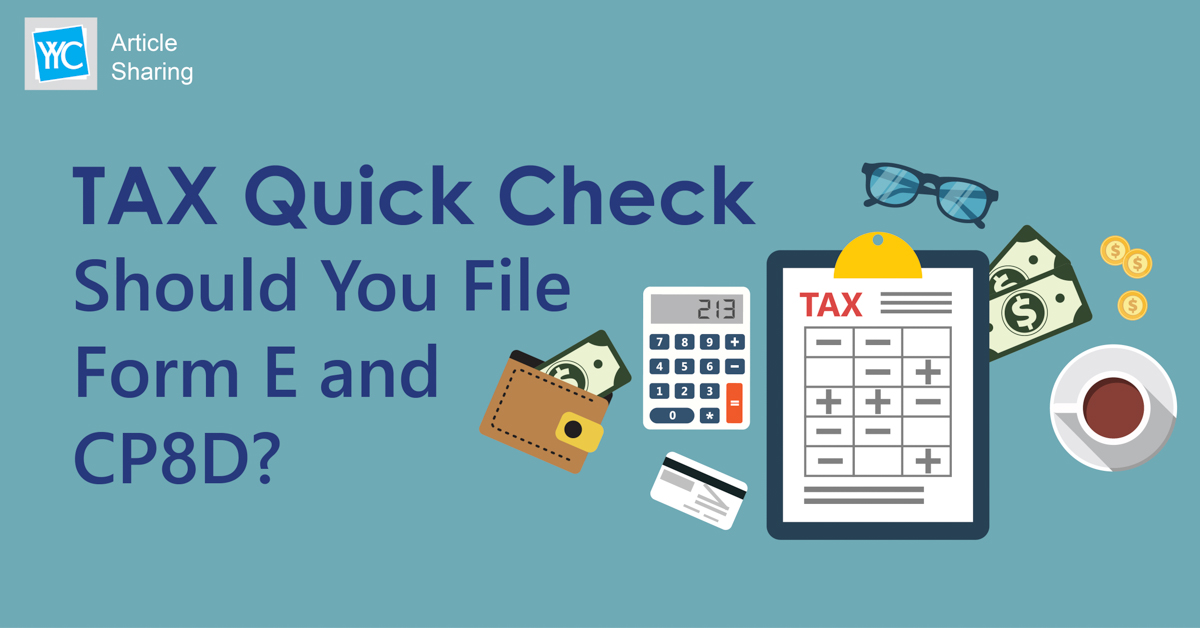 1.   A quick check on whether your company should file Form E:


2.   Deadlines for submission of Form E


3.   A quick check on whether you need to fill in CP8D:

Applicable

Not Applicable

☑ Company director received salary or fees

☑ Contract staff received monthly remuneration

☑ Company's permanent employee

☑ Foreign worker under company permit

☑ Part time with EPF contribution

✘ Sub-contractor

✘ Sole proprietor received salary

✘ Individual service provider/ self-employed individual

✘ External consultant

✘ Part time without EPF contribution

✘ Partner (in partnership) received salary
Related Articles
What Employers Must Know About Form E Submission
Note: The article sharing is for information purpose only. The Information shared is believed to be reliable but none of the Company under YYC or their respective directors, employees, affiliates, advisers or representatives is held responsible for its completeness nor accuracy.