Professional Services: Management Services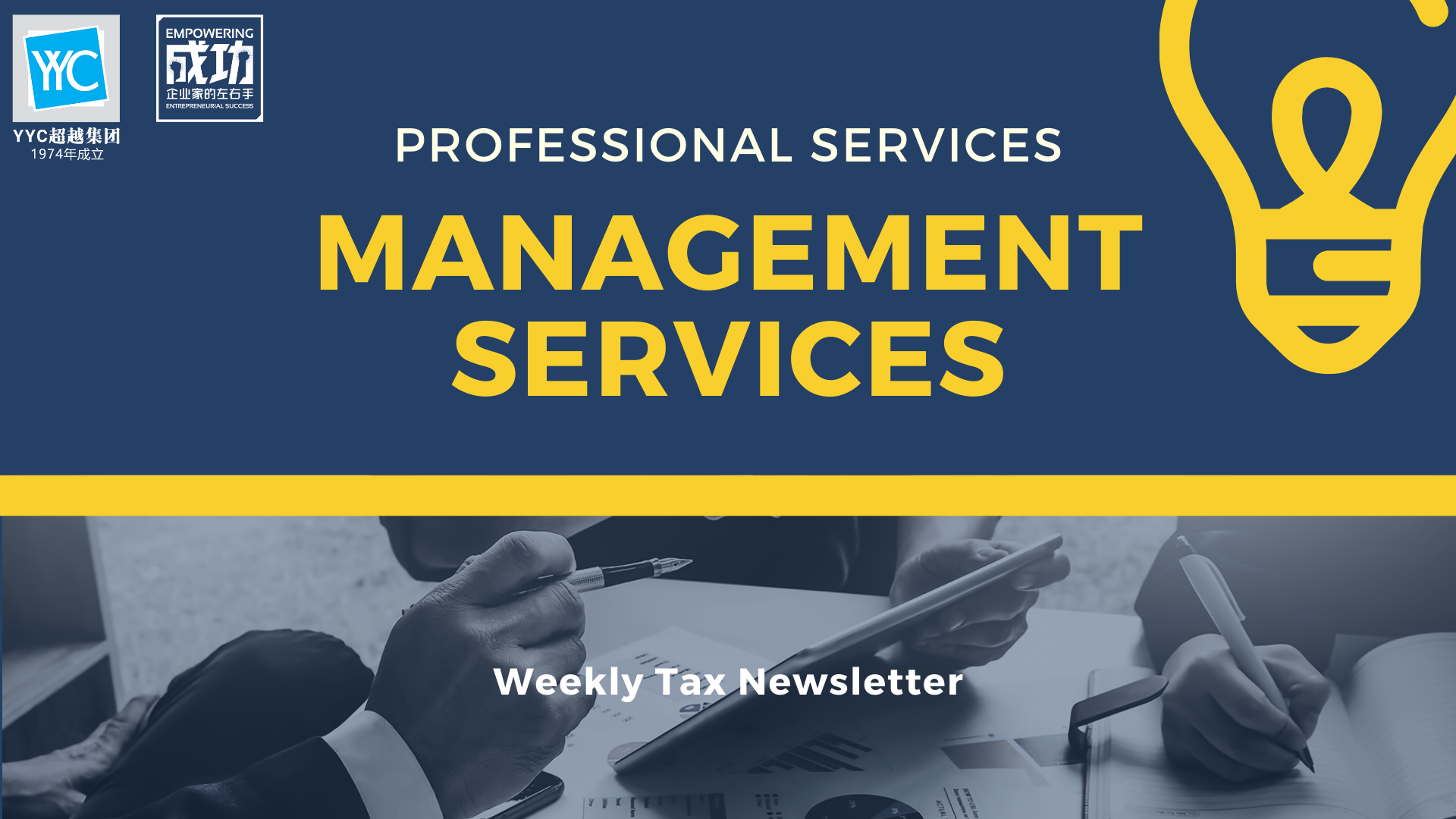 Service tax is a consumption tax levied on the prescribed services known as 'taxable services'. The provision of management services is a taxable service under Item 9, Group G, First Schedule, Service Tax Regulations 2018. Management service providers who have a total turnover for a period of 12 months in excess of the RM 500,000 must be registered under the Service Tax Act 2018 and charge service tax on the provision of taxable services to his customers. 
Definition :
Management services include:

These activities consist of organizing, supervising, monitoring, planning, controlling and directing various resources such as human resources, finance, technology, physical and others.
Scope of Taxable Services :
Pursuant to Item (i), Column 2, Group G under the First Schedule of the Service Tax Regulations, the following types of management services are categorised as taxable management services:
Non-Taxable Services :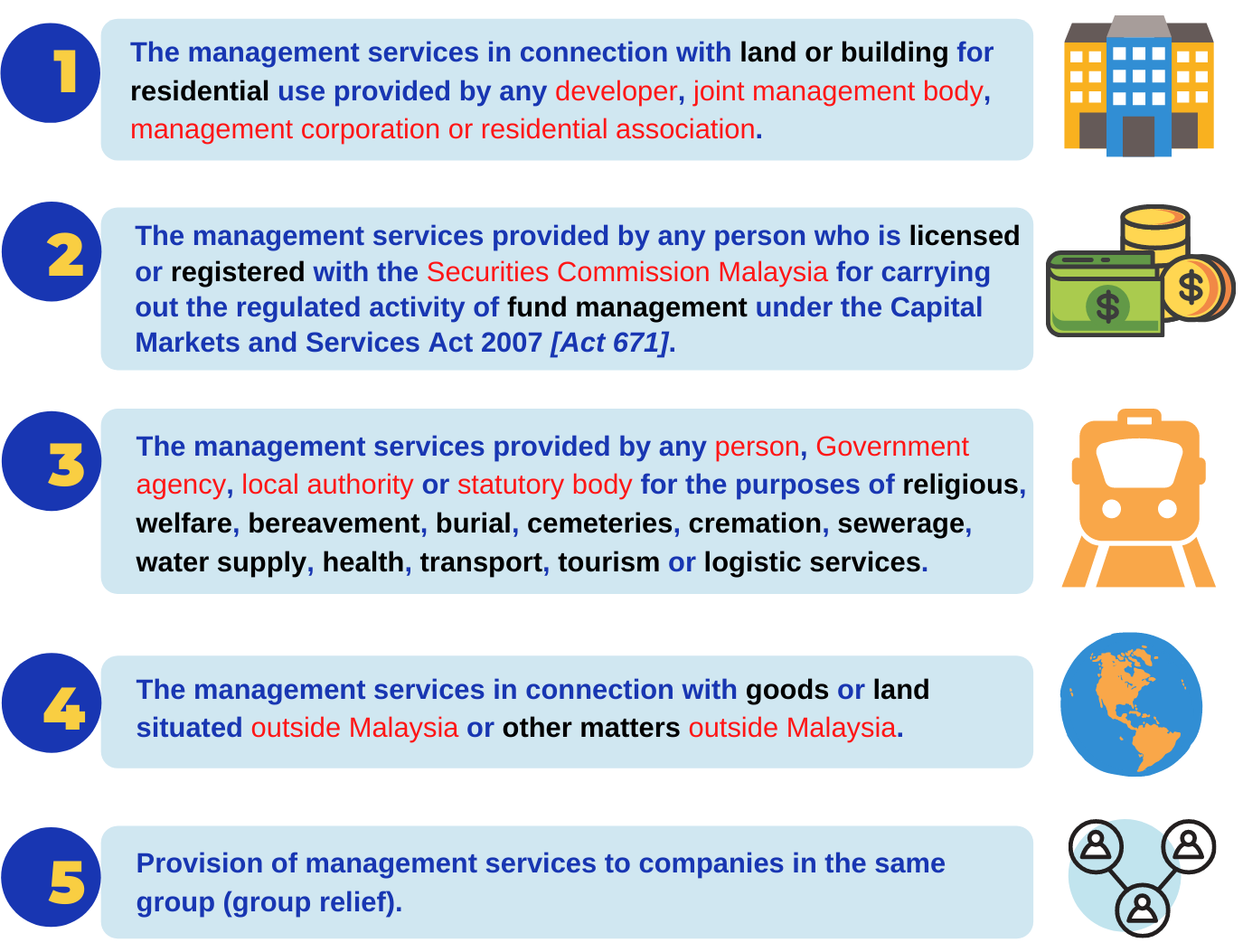 Reference: Guide on Management Service - As at 4th August 2021