Having difficulties dealing with GST problems during implementation?
Why spend extra time when you can get answer directly from YYC GST Experts?
As you are implementing GST, there are always sudden doubts and issues popping out from time to
time! You may feel helpless and these could be what you have faced:

- Feel like giving up on the business
- Your call is not answered by the authority
- Unable to get immediate answer to make quick decision
- Time and resources wasted
- Worries that you may have made mistakes during the GST implementation
- Having many GST questions in mind but nowhere to get these doubts answered
Fear not! Now you can get answers from YYC most sought-after GST Experts within 48 hours!
Unlimited phone and email support

Available nationwide in Malaysia

Support covers a minimum duration of 6 months

Respond within 48 hours

You can always refer to us on your queries whenever you face a problem. Get your GST questions answered by YYC GST Experts to avoid unnecessary time and resources wasted to rectify GST errors.
Find out more about our GST phone & email support
YYC in Media
What other people say
Leo Chieng Poon Soon


L&N Jaya Sdn Bhd

The courses I attended are very knowledgeable and useful for SMI and are able to assist our company to set our position when GST is in enforce.

此课程提供很多知识以及对中小型企业非常有帮助,并且能协助我们公司做好准备迎战消费税。

Betty Then


Kuching

I was very impressed by the presentation made by Mr. Jacky Chan. Personally I feel that Jacky did a good job by making the talk very simple and yet had the message put through even though there are still tons of problems which we may not understand that well until we see them in front of us.

陈顺达先生的演讲让我印象非常深刻。个人认为陈顺达先生成功地把演讲简化却又不失信息本意,仍能把信息带出来。但还有很多问题需等到真正体验到我们才能明白。

Ms Chong


Construction

This workshop answered many of my doubts, such as problems on costing. Also gave us the opportunity to prepare beforehand, furnished me with the concepts and I am better prepared for GST.

替我解开了很多的疑团, 例如costing上的问题。 让我们有预先准备的机会, 让我有概念和对GST有更充分的准备。
---
Ms. Thiam


NS Chai Motor Trading, Seremban

Today's talk gave me further understanding on GST. The speech delivered by the speaker was very clear and vivid.

今天听了让我有进一步的了解。主讲人让我听得很明白, 讲解得很生动。

Ms. Hong




I have gained basic knowledge about GST from this talk, such as what is input tax and output tax, what is subject to GST and what is not subject to GST, now I know what is the next step to take.

今天的讲座,我了解到GST 的基本知识, 如什么是input tax & output tax, 什么要中GST, 什么是免GST的, 已了解下一步需要怎样处理。 -洪秀燕-

Ms. Low


Mun Chong Motor

Today's talk enabled me to have deeper understanding on the implementation of GST, especially on where to start and steps in preparation for GST, such as preparing tax invoice.

今天的讲座, 让我了解更深入对于GST 的实行, 尤其要对于开始要准备的步奏, 例如: 要准备tax invoice的事。
---
Ms. Chai




Overall, this course provides us basic knowledge and concept on GST, real life experience is needed to undergo GST in the future.

整体来说,这是一节最基本GST的概念。 需要经历日后的体验。

Ms Ng Lee




This course benefited our company because it is divided into several modules covering from overall preview, implementation of GST to invoicing and pricing, with six modules, we can learn everything step by step.

此课程让我们公司受益良多因为它分为六堂课让我们一步一步学习从整体预览至实行消费税须知的每件事项,包括开税务发票与如何定价。
About the Trainer
---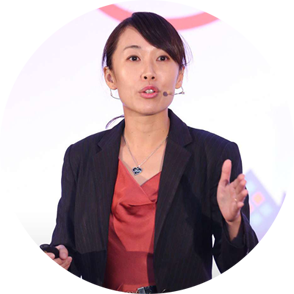 Yap Shin Siang
Yap Shin Siang is a licensed auditor, tax agent and has passed the GST examination conducted by Royal Customs Malaysia and the Malaysian Institute of Accountants. She has been featured in many GST interviews on various media, which includes RTM 1, Bernama News, NST, SME News, China Press, Harian Metro and many more.
She has conducted more than 100 seminars and GST workshops with many organizations, including:

The Electrical and Electronics Association of Malaysia (TEEAM)
Malaysian Retailer-Chains Association (MRCA)
Federation of Linestock Farmer Association of Malaysia
SME Corporation Malaysia
SMI Association of Malaysia
Malaysia-China Chamber of Commerce (MCCC)
---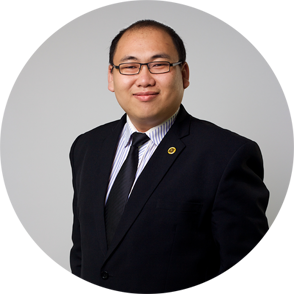 Chan Soon Tat (Jacky)
GST Trainer Jacky Chan has conducted more than 300 GST workshops and seminars throughout the years. He works closely with the Singapore GST Consultant to design GST Implementation Programs for Malaysian businesses. He also helped many Large-and-Medium sized companies in understanding and implementing GST to avoid any unnecessary mistakes during implementation.
Jacky Chan is the GST Advisory Director of YYC GST Consultants Sdn. Bhd. He has passed the Examination of GST Tax Agents organised by Royal Malaysian Customs Department and Malaysian Institute of Accountants (M.I.A). He is also aGST Trainer of YYC Tax Consultants Sdn. Bhd., and Approved Training Provider by Pembangunan Sumber Manusia Berhad (PSMB).
Jacky Chan has more than 10 years of Accounting, Audit, Taxation and Business Advisory experience in several industries such as Licensed Manufacturing Warehouse (LMW), Manufacturing, Construction, Trading, Logistics and Government Institutions. He handled many tax audit & investigation cases in dealing with Inland Revenue Board and Royal Malaysian Customs Department. Besides, he also assisted many companies in Corporate Tax Planning.
HQ Office
Drop by our office.
Training Center
YYC's own training centre.