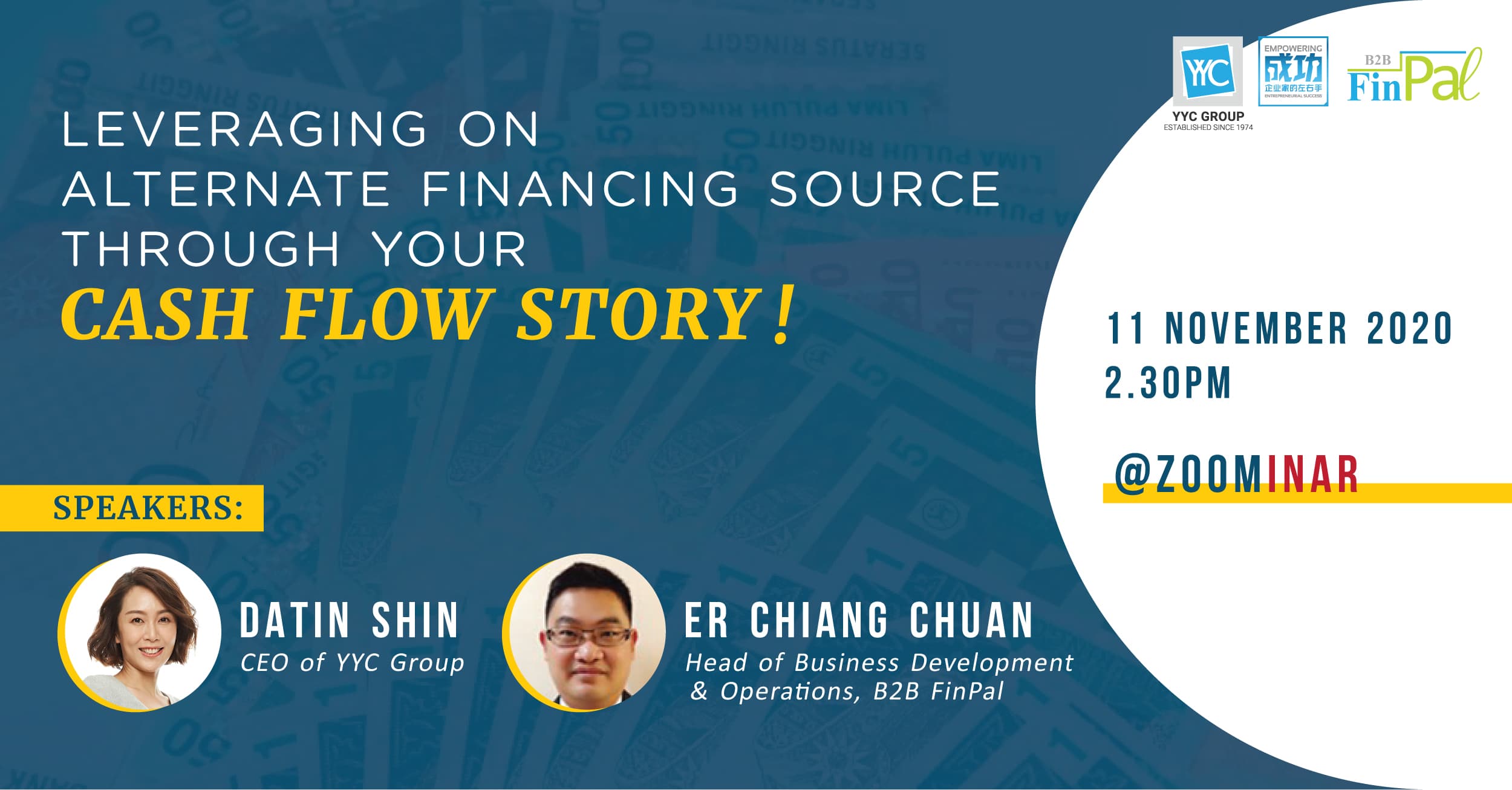 Dear entrepreneur,

Good performance is no longer good enough. We are living in a time of unprecedented volatility and we are still far from recovering from the COVID-19 pandemic. One thing is certain, COVID-19 will co-exist with us for the longest time even when a vaccine is produced.

As this continues, we are seeing many companies adopting various measures to mitigate financial and operational loss. Typically, this entails the reduction of headcount. However, we also know that there is only so much one can do in the face of cost optimisation as there is still a minimum amount that is required to operate a business. As most businesses are struggling to achieve better sales performance, cashflows become critically important to tide through this wave. Hence, this is the time for entrepreneur to look into various source of funding channel, other than solely relying on banks, that is agile enough to bridge any short-term cashflow needs.

Through YYC's proven method of analysing your cash flow's story, assessing this data is a crucial part for your day to day decision making. At the same time, you may also leverage on alternate funding, provided by our partner B2B Finpal, to compliment your existing banking facilities.

B2B Finpal is a peer-to-peer lending platform registered with the Securities Commission of Malaysia. To date, the platform has disbursed more than RM200 million to SMEs in Malaysia. More than 300 SMEs has benefited from their quick processing, structured funding and collateral free solution!

Feeling excited about all these initiatives? We will be sharing more details about these in our upcoming webinar, including how you can take part in this opportunity and how we will be able to help you to tide through the pandemic! Don't miss this chance of getting access to more funding options. Click below to register immediately. 
To strive, be unconventional.