GAIN CERTAINTY & CLARITY IN YOUR
 GST

IMPLEMENTATION ISSUES
Through the Professional View!
(Our speaker was previously engaged with The Inland Revenue of Singapore)
On 7 April 2014, the Goods and Services Tax (GST) Bill 2014 was passed in the Dewan Rakyat. The Bill will pave the way for GST of 6% to be imposed from 1 April 2015 onwards. 
With less than 8 months preparation time, many businesses are still unaware and uncertain of how GST will impact their business. Many are confused with the complex GST treatments and are unable to get definite answers on how to adhere and comply GST.
Hence, this 1 day workshop is designed to provide you with clear and accurate answers to your GST challenges. Both our speakers have vast knowledge in the GST bill and application. In order to make this workshop worthwhile we ask you to write in your GST areas of concern a week prior to the workshop and we will answer them throughout the workshop.
Speaker Profile
Mr Andre Lim
 – Accredited Tax Practitioner for GST, Director of TAKX Solutions Pte Ltd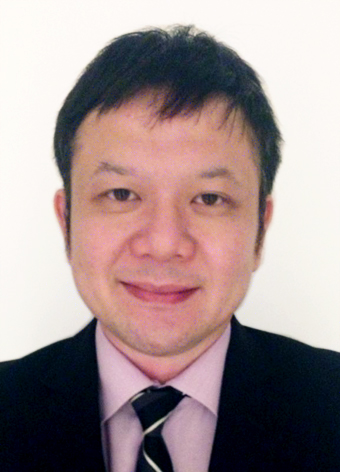 A former Inland Revenue Authority of Singapore (IRAS) Senior Tax Officer backed by 6 years of hands-on experience in managing and solving difficult tax returns, Mr Andre Lim has more than a decade of public speaking experience.
The Accredited Tax Practitioner has conducted more than 200 seminars and GST training classes with many organisations, including:
Singapore National Empolyers Federation (SNEF)

Singapore Business Federation (SBF)

Singapore Manufacturers' Association (SMa)

Enterprise Promotion Centres (EPC)

Association of Banks (ABS)

Singapore Chinese Chamber of Commerce & industry (SCCCI)

Singapore International Chamber of Commerce (SICC)

General Insurance Association of Singapore (GIAS)

Restaurant Association of Singapore

Dun & Bradstreet
Trusted by Thousands of Business Just like you
  "On behalf of all my colleagues, thank you very much for the excellent sharing in GST. Such a complicated                    subject but you managed to simplify it. We enjoyed your way of teaching with lots of practical examples."
JEFF KONG, DF PHARMACY, KAJANG  

Course Facilitator
Yap Shin Siang – Managing Partner of YYC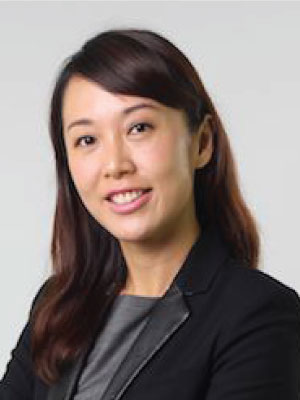 Yap Shin Siang is a licensed auditor, tax agent and have passed the GST examination conducted by Royal Custom Malaysia and Malaysian Institute of Accountant. She has been featured in many GST interviews on various media, which includes RTM 1, Bernama News, NST, SME News, China Press, Harian Metro and many more.

She has conducted more than 100 seminars and GST workshops with many organizations, including:
The electrical and Electronics Association of Malaysia (TEEAM)

Malaysian Retailer_Chains Association (MRCA)

Federation of Linestock Farmer Association of Malaysia

SME Corporation Malaysia

SMI Association of Malaysia

Malaysia-China Chamber of Commerce (MCCC)
Seminar Outline (English)
Overview of GST

Types of Supply

Output Tax vs Input Tax

Tax Invoices, Simplified Tax Invoices & Receipts

Foreign Currency Invoice 

Credit Notes & Debit Notes 

Claiming of Input Tax 

Disallowed Input Tax Claims 

Bad Debt Relief Claim 

Fringe Benefits

Gifts


Imports


Exports


International Services

Absorption of GST

Transitional issues

GST Schemes

Record Keeping


Price Displays 

Reimbursement vs Disbursement 

Open Market Value 

Disposal of Business Assets 

Discount vs Rebate 

Sponsorship 

Free Samples 

Deposits Penalties & Interest 

Reimbursement of Hand phone Bills

Entertainment & Office Expenses 

Incidental Expenses 

What challenges will you meet during the GST implementation 

Tips on GST compliance 

Understanding GST Audits, the Singapore experience

More answers to your written questions
Who Should Attend
- Company Directors, general managers and business owners
- CFO, accountants and key finance personnel
- IT and system consultants and developers
- Auditors, tax agents, corporate officials and lawyers
- Anyone who is interested to learn GST
Why You Should Attend
- Find out latest changes and developments in the GST ruling
- Confirmation and assurance of GST treatments
- Sharing of the Singapore Experience on applying GST policies and dealing with GST audits

Date: 26 September 2014 (Friday) 
Venue: YYC Training Center, Sri Petaling
Time : 09.00am to 05.00 pm 
(Registration start at 8.30am)
Seminar Fee
Normal Price Per Pax: RM988
Early Bird: RM788 before 1st September 2014
Seminar fee includes seminar handouts, and lunch.

Full payment is required to guarantee entry to the seminar room. You can bank in & fax bank in slip to us.

Cancellation is not allowed but replacement is welcome with prior notice.

Organizer reserves the right to amend or cancel the events.

Certificate of Attendance will be issued. CPE hour for members of professional bodies is subject to verification and approval of the respective bodies.
Person to Contact:
Name: Alex Loo
Email: alexloo@yycadvisors.com
Tel: 03-2142 6689 / Fax: 03-9226 0504 / Hp: 014-637 5913
Address:
 No. 63-2, Jalan Radin Tengah, Bandar Baru Seri Petaling, 57000 Kuala Lumpur.
Bank Details: YYC GST Consultants Sdn Bhd 1073010-M
PBB: 3186-91-8324
---
You can download the detailed information & registration form for this by clicking on the link below or right click and choose save as:
Gain Certainty & Clarity in Your GST Implementation Workshop